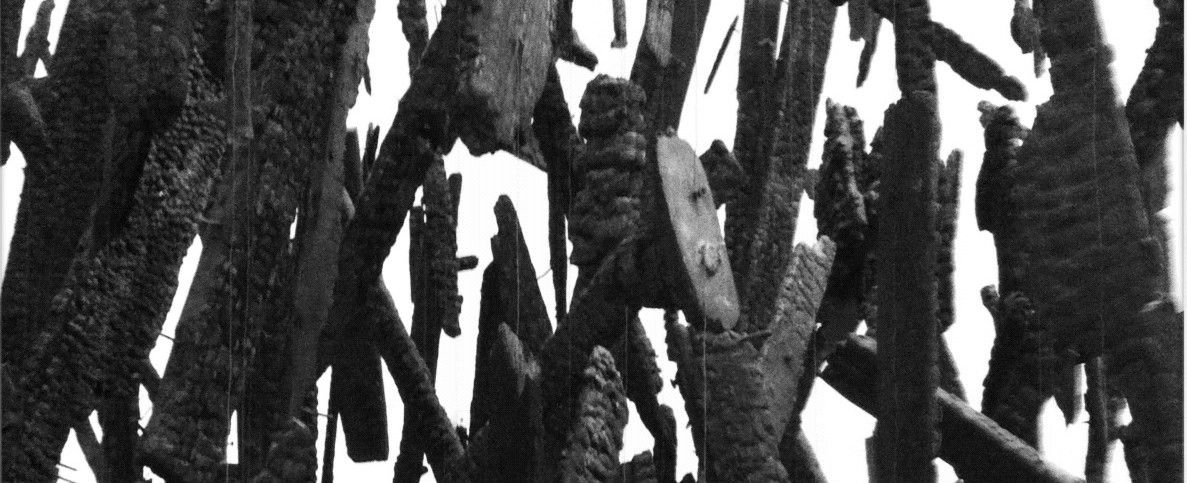 The fifth Mnemonics: Network for Memory Studies summer school will take place from June 2-4, 2016 on the campus of the University of Illinois at Urbana-Champaign and will be hosted by the Initiative in Holocaust, Genocide, and Memory Studies (HGMS). The theme of the 2016 event will be "The Other Side of Memory: Forgetting, Denial, Repression." Our keynote speakers will be Berber Bevernage (Ghent), Jodi A. Byrd (Illinois), and Françoise Vergès (Paris). Submissions are open to all graduate students interested in memory studies.
Mnemonics is an international collaborative effort for graduate education in the interdisciplinary field of memory studies. Each year a different partner institution hosts a summer school for select students on a particular theme pertinent to the study of cultural memory. Panels of scholarly presentations by graduate students will be supplemented by professionalization workshops, cultural events, and opportunities for informal socializing. Three distinguished keynote lecturers will present new work and will engage with participants. Partners from the different campuses affiliated with Mnemonics will also be on site and will help in responding to and mentoring graduate students.
We have chosen the theme of forgetting as a way of highlighting an essential, but often overlooked component of the dynamics of remembrance. As the pioneering memory studies scholar Aleida Assmann has written, "Memory, including cultural memory, is always permeated and shot through with forgetting. In order to remember anything one has to forget; but what is forgotten need not necessarily be lost forever." Both Assmann and the anthropologist Paul Connerton point out that forgetting is not a "unitary phenomenon": it comes in multiple forms, including those associated with traumatic events, post-conflict amnesties, and repressive state apparatuses. Furthermore, as Assmann and Connerton emphasize, there is also a positive side to forgetting: discarding the past can make possible new beginnings and assist in the overcoming of violent pasts. The topic, "The Other Side of Memory: Forgetting, Denial, Repression," will provide space for consideration of this variety of forms in individual and collective contexts as well as in theoretical reflection and concrete case studies. We anticipate papers on such topics as Holocaust and Armenian Genocide denial, migration and forgetting, nation building and selective remembrance, and trauma and repression, among other things.
In the months leading up to the conference, HGMS will host a reading group for students and faculty in Illinois on the theme of "forgetting" as a way of preparing the intellectual ground for the event. Information about the reading group will be posted on our Facebook page so that others will have the option of reading along.
Possible topics might include, but are not restricted to:
philosophical approaches to forgetting (Nietzsche, Ricoeur, etc.)
digital media and forgetting
literatures of forgetting
genocide denial and the politics of memory
psychoanalytic approaches to forgetting, repression, and disavowal
amnesty and amnesia
productive forgetting and the arts of memory
commemoration, counter-monuments, and forgetting
state-sponsored forgetting
minority histories and imperial amnesia
silence(s)
individual vs. collective forgetting
non-sites of memory
archival forgetting
historical repetition and the consequences of forgetting
embodied forgetting
therapeutic forgetting
---
Confirmed Keynote Speakers
​Berber Bever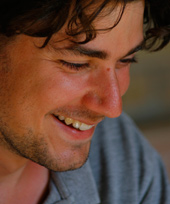 nage is Assistant Professor of historical theory at the Department of History at Ghent University (Belgium). His research focuses on the dissemination, attestation and contestation of historical discourse and historical culture in post-conflict situations. He is the author of History, Memory, and State-Sponsored Violence: Time and Justice (Routledge, 2011) and has published in journals such as History and Theory, Memory Studies, Social History and History Workshop Journal. Bevernage is (co-)founder of the interdisciplinary research forum 'TAPAS/Thinking About the PASt' which focuses on popular, academic and artistic dealings with the past in a large variety of different cultural and social areas. Together with colleagues he established the International Network for Theory of History, which aims to foster collaboration and the exchange of ideas among theorists of history around the world.
Jodi A. By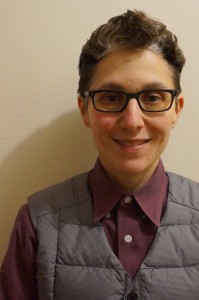 rd is a citizen of the Chickasaw Nation and associate professor of English and Gender and Women's Studies at the University of Illinois at Urbana-Champaign where she is also a faculty affiliate at the National Center for Supercomputing Applications. She is the author of Transit of Empire: Indigenous Critiques of Colonialism  (Minnesota, 2011) and her articles have appeared in American Indian Quarterly, Cultural Studies Review, Interventions, J19, College Literatures, Settler Colonial Studies, and American Quarterly. Her teaching and research focuses on issues of indigeneity, gender, and sexuality at the intersections of political studies, postcolonial studies, queer studies, and comparative ethnic studies. Her current manuscript in process, entitled Indigenomicon: American Indians, Videogames, and Structures of Genre, interrogates how the structures of digital code intersect with issues of sovereignty, militarism, and colonialism.
Françoise Vergès currently holds the Chair "Global South(s)" at the Collège d'études mondiales, Paris. She also works for the Memorial of the Abolition of Slavery in Nantes. After growing up in Reunion Island, she lived in Algeria, France, Mexico, the United States, and England. In the 1970s-1980s, she was a journalist in a feminist weekly, an editor in a feminist publishing house, and worked in anti-racist and anti-imperialist movements. She moved to the USA in 1983 and got her BA summa cum laude in Women's Studies and Political Science at UCSD and her Ph.D. in Political Theory at the University of California, Berkeley (1995). Vergès has directed the scientific and cultural program for a museum in Reunion Island (2002-2010) and has been the president of the French Committee for the Memory and History of Slavery (2009-2012). She has written extensively on colonial slavery and colonialism, Aimé Césaire, Frantz Fanon, museums in the South, processes of creolization in the Indian Ocean, new politics of colonization and decolonization. She is the author of Monsters and Revolutionaries: Colonial Family Romance and Métissage (Duke UP, 1999) and many books in French. She also works with filmmakers and artists and is the author of documentaries.
---
Format
​​The Mnemonics summer school serves as an interactive forum in which junior and senior memory scholars meet in an informal and convivial setting to discuss each other's work and to reflect on new developments in the field of memory studies. The objective is to help graduate students refine their research questions, strengthen the methodological and theoretical underpinnings of their projects, and gain further insight into current trends in memory scholarship.
​
Each of the three days of the summer school will start with a keynote lecture, followed by sessions consisting of three graduate student papers, responses, and extensive Q&A. Participants are expected to be in attendance for the full three days of the summer school. In order to foster incisive and targeted feedback, all accepted papers will be pre-circulated among the participants and each presentation session will be chaired by a senior scholar who will also act as respondent.
---
Practical Information
Local Organizers: The Initiative in Holocaust, Genocide, and Memory Studies (HGMS) is located in the Program in Jewish Culture and Society at the University of Illinois at Urbana-Champaign. An interdisciplinary unit dedicated to comparative research on trauma, genocide, and cultural memory, HGMS sponsors conferences and workshops and offers a Certificate in Holocaust, Genocide, and Memory Studies. Co-Organizers: Michael Rothberg (Holocaust, Genocide, and Memory Studies/English) & Brett Kaplan (Jewish Culture and Society/Comparative and World Literature). Graduate Student Organizing Committee: Jennifer Baldwin (Anthropology/MD/PhD), Priscilla Charrat (French), Jenelle Davis (Art History), Estibalitz Ezkerra (Comparative Literature), Lauren Hansen (German), Sophia Levine (Dance), and Jessica Young (English).
​Where: The University of Illinois at Urbana-Champaign is located two and a half hours south of Chicago by car. It has its own small airport (CMI) and flights from Chicago on American Airlines take only 30 minutes. Urbana-Champaign is also accessible by bus or train from Chicago.
​When: June 2-4, 2016
​Costs: $200. The fee includes conference registration, a private bedroom and shared suite at the Illini Tower for four nights (June 1-June 4), and most meals. For those who do not require overnight accommodation, the fee is $50. Travel to Champaign-Urbana is not covered; prospective attendees are encouraged to check travel costs in advance. (UIUC students may attend for free.)
​Submission: Submissions are open to all graduate students interested in memory studies.
Send: A 300-word abstract for a 15-minute paper (including title, presenter's name, and institutional affiliation), a description of your graduate research project (one paragraph), and a short CV (max. one page) as a single Word or PDF document to: mnemonics2016 [at] gmail [dot] com
Deadline: February 1, 2016
Notification of Acceptance: February 22, 2016
Deadline for submission of paper drafts: May 16, 2016
Questions? Write to mnemonics2016 [at] gmail [dot] com
Mnemonics homepage: https://www.mnemonics.ugent.be/
Mnemonics on Facebook: http://www.facebook.com/groups/mnemonics.network/
Mnemonics on Twitter: @mnemonics_net
The Initiative in Holocaust, Genocide, and Memory Studies homepage: http://www.jewishculture.illinois.edu/programs/holocaust/
The Initiative in Holocaust, Genocide, and Memory Studies on Facebook: https://www.facebook.com/groups/507030256062140/