Programme
The Swedish Memory Studies Network coordinates research activities in the field of memory studies at Stockholm University, Linköping University, and Södertörn University. At Stockholm University the network is represented by the programme "Existential Terrains: Memory and Meaning in Cultures of Connectivity" (2014-2018), headed by associate professor and Wallenberg Academy Fellow Amanda Lagerkvist in the Department of Media Studies. The project examines the basic issues and big questions of our digital existence with a particular focus on death online, posthumous memory practices, and the digital afterlife. Cultural memory studies has been established at the Department of Culture and Communication at Linköping University since 2009 through the organization of symposia and seminars, and it is an important field of research within the interdisciplinary environment of Tema Q/Culture Studies. At Södertörn University the network is represented by members of the "Time, Memory, and Representation" research programme (Hans Ruin, Kristina Fjelkestam, and Markus Huss). "Time, Memory, and Representation" gathers 25 scholars from 14 different disciplines and all six major Swedish universities for the joint exploration and further development of recent transformations in historical consciousness and its implications for the human and historical sciences.
Websites:
Contacts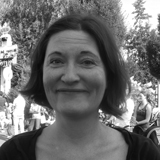 Kristina Fjelkestam is Professor in Gender Studies at the the Department of Etnhology, Religion and Gender (ERG) at Stockholm University. She is a participating scholar in the research project "Time, Memory, and Representation" (histcon.se). Some of her more recent publications in the historiographic field include "Does Time Have a Gender? Queer Temporality, Anachronism, and the Desire for the Past", The Ethos of History. Time and Responsibility, ed. Stefan Helgesson & Jayne Svenungsson, Oxford: Berghahn Books 2018, "En-Gendering the Sublime: Aesthetics and Politics in the Eighteenth Century", NORA: Nordic Journal of Women's Studies, 1:2014, "Alcott, Little Women, and the Popular Sublime", American Studies in Scandinavia, 45:1-2 2014, "Gendering Cultural Memory: Balzac´s Adieu", Culture Unbound: Journal of Current Cultural Research vol 5:2013.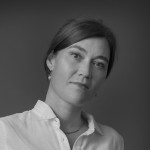 Amanda Lagerkvist is an Associate Professor of Media and Communication Studies, and Wallenberg Academy Fellow in the Department of Media Studies, Section of Journalism, Media, and Communication, at Stockholm University. She is the author of Media and Memory in New Shanghai: Western Performances of Futures Past (Palgrave Macmillan, 2013). She is currently setting up a research programme at Stockholm University, financed by the Knut and Alice Wallenberg Foundation, which launches an existential approach to digitalization with a particular focus on death, memory, and mourning through studies on remembering the dead online, narrating and archiving the networked self, and managing the digital afterlife.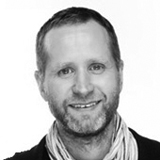 Jesper Olsson is Associate Professor at the Department of Culture and Communication, Linköping University (https://liu.se/en/employee/jesol28), where he leads the research group Literature, Media History, and Information Cultures (LMI), the research project Representations and Reconfigurations of the Digital in Swedish Literature and Art 1950–2010, and the research program The Seed Box. A Mistra-Formas Environmental Humanities Collaboratory (http://theseedbox.se/). His own research focuses on literature, art, and media history and his latest book is Spaceship, Time Machine. Öyvind Fahlström's Ade-Ledic-Nander (2017). He is also a literary critic and one of the founders of the art-literature-theory journal OEI.
Hans Ruin is professor of philosophy at Södertörn University College (Stockholm), where he led the multidisciplinary six-year research programme "Time, Memory and Representation." (2010-2016: www.histcon.se). His research interests include phenomenology, hermeneutics, Nietzsche, modern French thought, and ancient philosophy, theory of history and of memory. His latest books include the coedited volumes: Fenomenologi, Teknik, Medialitet (2011);  Rethinking Time: Essays on History, Memory, and Representation (2011), Historiens Hemvist I-III ("The Ethos of History", 2016), Mellan minne och glömska. Studier i det kulturella minnets förvandlingar ("Between memory and forgetting. Studies in the transformations of cultural memory", 2016). In 2013 he published a collection of essays on Heidegger in Swedish ("Freedom, finitude, and historicity"), and he is currently preparing a manuscript to be published by Stanford UP in the series Cultural memory in the present, with the title Being with the dead: Burial, Ancestrality, and the Necropolitics of Historical Consciousness.
Institutions
S

tockholm University is one of the largest universities in Sweden with over 60,000 students and 6,000 employees. Its Faculty of Humanities is the largest in the country, and consists of some twenty different departments.

Linköping University is a university in the south-east part of Sweden with around 27,000 students. It is renowned for its long tradition of interdisciplinary studies and research.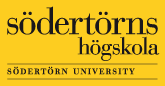 Södertörn University is located in southern Stockholm, and currently has 13,000 enrolled students. Its keywords are multidisciplinary, multicultural, and civic education.