Programme
The London Cultural Memory Consortium (LCMC) brings together scholars working in literature, culture, and the creative industries at Goldsmiths, King's College London, and the University of Westminster. Advocating a transdisciplinary and transcultural approach to the study of memory, the current research interests of the Consortium focus on the materiality of memory, particularly in relationship to emergent discourses surrounding biopolitics, environmentalism, climate change, and the Anthropocene. In 2013, the Consortium was launched with a conference on Memory and Restitution at the University of Westminster. Since 2014, the LCMC has been responsible for coordinating and co-organizing an ongoing series of colloquia under the rubric of the Natural History of Memory. These events, hosted across UK and European universities, have brought international scholars together to consider the manifold ways in which the material environment might be mobilized in and affected by diverse forms of historical violence.
Contacts
Lucy Bond is a Senior Lecturer in English at the University of Westminster and a member of the Institute for Modern and Contemporary Culture. Her research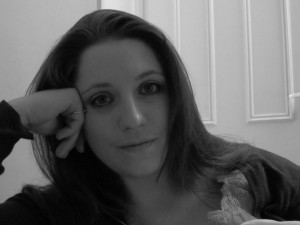 and teaching interests lie in the fields of contemporary American literature and culture, memory, trauma, and the Anthropocene. She is the author of Frames of Memory after 9/11: Culture, Criticism, Politics, and Law (2015), and co-editor (with Jessica Rapson) of The Transcultural Turn: Interrogating Memory Between and Beyond Borders (2014), (with Stef Craps and Pieter Vermeulen) Memory Unbound: Tracing the Dynamics of Memory Studies (2016), and (with Ben de Bruyn and Jessica Rapson) Planetary Memory (Special Issue of Textual Practice 31: 5 (2017)).
Rick Crownshaw teaches American literature as Senior Lecturer in the Departm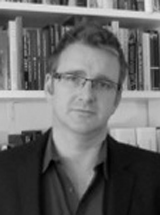 ent of English and Comparative Literature, Goldsmiths, University of London, is author of The Afterlife of Holocaust Memory in Contemporary Literature and Culture (2010), editor of Transcultural Memory (2011, 2014), co-editor of The Future of Memory (2010, 2014), and author of numerous essays on American fiction, cultural memory, and trauma. He is currently writing a book on American literature and the Anthropocene.
Jessica Rapson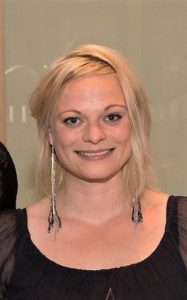 is a Lecturer in Culture, Media, and Creative Industries at King's College London. Her research and teaching interests include cultural memory, the poilitcs of commemoration, and the environmental humanities. Her publications include Topographies of Suffering: Buchenwald, Babi Yar, Lidice (2015), The Transcultural Turn: Interrogating Memory between and beyond Borders (2014, with Lucy Bond) and Planetary Memory (Special Issue of Textual Practice 31: 5 (2017), with Lucy Bond and Ben de Bruyn).
Anna Reading is Head of the Department of Culture, Media, and Creative Industries at King's College London. Anna's current research seeks to develop a new epistemology for cultural memory studies ("the globital memory field") using dynamic methods of digital analysis to understand the immersive and connective ecologies of media memory. She is the author of numerous articles on cultural memory as well as several books, including The Social Inheritance of the Holocaust: Gender, Culture and Memory (2002), and a co-editor of Save as… Digital Memories (2009).
Institutions

Goldsmiths is part of the University of London; it has approximately 8,000 students and just under 2,000 employees. It is a research-oriented institution, renowned for its creative and interdisciplinary approach to teaching. A rich blend of rigorous scholarship and innovative, entrepreneurial thinking is a hallmark of research at Goldsmiths. The University's community of almost 1,000 research students is a diverse and talented one. It is drawn from across the globe and located in the heart of London, one of the most vibrant and international cities in the world.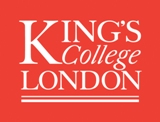 King's College London is one of the top 20 universities in the world (2014/15 QS World University Rankings) and among the oldest in England. King's has more than 26,500 students (of whom nearly 10,400 are graduate students) from some 150 countries worldwide, and nearly 6,900 staff. King's has a particularly distinguished reputation in the humanities, law, the sciences (including a wide range of health areas such as psychiatry, medicine, nursing, and dentistry), and social sciences including international affairs. It has played a major role in many of the advances that have shaped modern life, such as the discovery of the structure of DNA and research that led to the development of radio, television, mobile phones, and radar.
The University of Westminster

was founded as Britain's first polytechnic in 1838. Since then it has developed into a university that combines both metropolitan and cosmopolitan dimensions, and which is closely involved in business, professional, and academic life within London and overseas. The Institute for Modern and Contemporary Culture is based in the University's Department of English, Linguistics, and Cultural Studies, but draws on staff – academics, artists, curators, architects, authors, cultural consultants, and museum professionals – from across the University, who possess research expertise in a range of different transdisciplinary fields. The IMCC also works with a number of international visiting research fellows, both resident and non-resident, as well as world-leading writers and artists.