Programme
The University Seminar on Cultural Memory began in 2005 as an interdisciplinary colloquium welcoming graduate students and faculty from Columbia University and its neighbours. The Seminar, incepted in 2007, builds upon this already-established community and aims to further develop a vibrant interdisciplinary dialogue on contemporary issues of cultural and collective memory, including but not limited to traumatic memory, collective and national forgetting, memorialization and museology, historical consciousness and historiography, embodied memory and performance, archive and testimony. The Seminar meets monthly and, in addition to discussing chapters and works-in-progress, hosts a series of distinguished visiting speakers, working in close cooperation with relevant departments and institutes at Columbia and throughout the region.
Contacts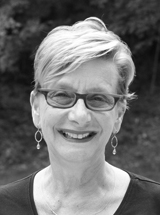 Marianne Hirsch is William Peterfield Trent Professor of English and Comparative Literature at Columbia University and Professor in the Institute for Research on Women and Gender. She is the Second Vice-President of the Modern Language Association of America. Her work engages theories and practices of cultural memory and transmission in literature and visual culture, particularly from the perspective of gender and social difference. Her most recent books are Ghosts of Home: The Afterlife of Czernowitz in Jewish Memory, written with Leo Spitzer (U of California P, 2010); Rites of Return: Diaspora Poetics and the Politics of Memory, co-edited with Nancy K. Miller (Columbia UP, 2011); and the forthcoming The Generation of Postmemory: Writing and Visual Culture After the Holocaust (Columbia UP, 2012).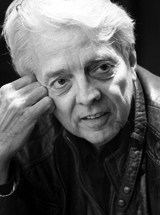 Andreas Huyssen is the Villard Professor of German and Comparative Literature at Columbia University, where he served as founding director of the Institute for Comparative Literature and Society. He is also one of the founding and continuing editors of New German Critique. His research and teaching focus on eighteenth-to-twentieth-century German literature and culture, international modernism, Frankfurt School critical theory, postmodernism, cultural memory of historical trauma in transnational contexts, and urban culture and globalization. His publications in the field of memory studies include Twilight Memories: Marking Time in a Culture of Amnesia (Routledge, 1995) and Present Pasts: Urban Palimpsests and the Politics of Memory (Stanford UP, 2003).
Institution

Columbia University is one of the world's most important centers of research and at the same time a distinctive and distinguished learning environment for undergraduates and graduate students in many scholarly and professional fields. The University recognizes the importance of its location in New York City and seeks to link its research and teaching to the vast resources of a great metropolis. It seeks to attract a diverse and international faculty and student body, to support research and teaching on global issues, and to create academic relationships with many countries and regions. It expects all areas of the university to advance knowledge and learning at the highest level and to convey the products of its efforts to the world.